Buying power with Helloworld Business Travel
Add Your Heading Text Here
Helloworld Business Travel is a division of Helloworld Travel which is publicly listed on the Australian Stock Exchange (ASX:HLO), and
represents over $3 billion dollars' worth of buying power in the travel industry.
Helloworld Travel is an integrated travel service provider encompassing retail, wholesale, corporate, inbound and tour operating businesses in Australia and around the world.
Choosing a Helloworld Business Travel agent as your travel management company unlocks the best of both worlds – the commitment, dedication and attention to detail of an independently-owned and operated business as well as the many benefits of our association with Helloworld Travel.

American Express Membership Rewards...
We can help you maximise our American Express Membership Rewards points to pay for any travel booked through us. You can redeem points to pay for any travel booking including the best available fare with any airline, prepaid hotel, care hire, holiday packages, taxes, travel insurance and service fees.
Our association with American Express delivers worldwide benefits. American Express is a global brand at the vanguard of travel, financial and business services. American Express delivers products globally for more than 65 million customers, including over a million customers in Australia.
American Express Business Travel Account (BTA)...
The American Express Business Travel Account (BTA) is a centralised billing payment solution that provides a single view of all your air travel related charges, without requiring a physical Card. This enhanced visibility gives your Company maximum control over expenses, while also helping to save time and money American Express works in partnership with your dedicated TMC to set up your account and capture the data you need.
The data includes reference fields defined by you such as Cost Centre or Project Code.
When your travellers book through your dedicated TMC. The transactions are billed to your BTA which provides enhanced data for simple reconciliation.
The BTA is enabled for air, hotel and car commodities. A separate BTA Reference is set up for each commodity type to ensure the effective structure and control of the account. Reporting is then split by commodity type.
American Express provides a monthly statement or data file in either PDF or Excel format. Filter, sort and manipulate your data according to your needs and criteria. Use the information for reporting or to upload to your internal financial systems. Reconcile your statement quickly and easily using the statement data provided.
MAXIMISE CONTROL…
Control and monitor employee travel expenses
SAVE TIME…
Reduce time spent on administrative tasks and manual processes
SAVE MONEY…
Improve your company's cash flow with up to 55 credit-free days Travellers have access to the free Global Assist for legal and medical support in emergencies.
Take comfort knowing that we are a participant of the AFTA Travel Accreditation Scheme (ATAS).
ATAS is a national accreditation scheme, endorsing travel agents who have met strict financial and customer service criteria.  Representing Australia's best travel agents, we can provide you with peace of mind when purchasing travel
Helloworld Business Travel HTG can assist in leveraging our connections finding long term viable and sustainable partnership
options for your business. 
We are part of the Qantas Platinum Club where only the top 100 travel centres in Australia are admitted. We have a strong relationship with Virgin Australia, and we have preferred status and benefits directly with many other top tier Airlines.
Preferred status means that we are able to pass through better service and pricing from these airlines, and access to corporate discounts where applicable. Examples are prioritised account management, enhanced service delivery times, and waitlist and waiver priority.
We will also access the Qantas Business Rewards, and Virgin Accelerate corporate programmes for your business and provide free access if you are not already enrolled.
QANTAS REWARDING THE SPIRIT OF AUSTRALIAN BUSINESS…
Save up to 8% on eligible flights
Your business earns points every time you fly
The person travelling also earns Qantas Points & Status Credits
Access discounts on Qantas Club Memberships
Earn points on everyday business expenses with
over 50 partners
CORPORATE AIR TRAVEL PROGRAM…
Fare Advantage where your company can save up to 10% on a great range of Virgin Australia ticketed flights
Annual travel credits when you spend $20,000 or more on eligible flights
Discounted annual membership to the Virgin Australia Lounge for your employees
Travellers continue to earn Velocity Points and Status Credits
Add Your Heading Text Here

We have invested in a mutual partnership withGlobalStar, a worldwide global travel  management company group, providing 'best in breed' local expertise and solutions with over 85 market leading enterprises, representing over US$14 billion in sales.
All partners have been chosen for their similar approach to providing service excellence. We combine their local expertise, strength and commitment with our organisation to deliver cohesive, multinational solutions through innovative technology platforms for our clients.
With GlobalStar, you benefit from our partnership with agile and experienced travel management companies that can create solutions to fit individual needs, such as:
Global Locations – The ability to introduce a global travel program for your business operations outside of Australia.
Savings – Increased savings to you from local/global airfares and hotels otherwise not accessible in Australia.
Service consistency – Consistent service delivery and program management across all locations driven by you.
Local Knowledge – Each GlobalStar partner is independently owned, a leader in their respective local market, and have a vested interest in the success of each client account.
NEW ZEALAND COVERAGE WITH APX...

APX Travel Management are a wholly owned subsidiary of Helloworld Travel and can provide exclusive support for Helloworld Business Travel agents to leverage additional end-to-end travel management services for our clients that require New Zealand representation.
INCREASE SAVINGS FROM eGLOBALFARES…

eGlobalfares assists us to immediately increase airfare value to our clients, derailing the perception that we are not searching everywhere possible to find you the best  fares and international fare savings where possible.
CLIENT BENEFITS…
We access local market specific published and private airfares from over 70 countries all directly from Australia.
Ability to globally manage small corporate accounts without the expense of investing in brick and mortar services.
Collaborate on multi-national/global bids and the servicing of those accounts 24/7/365.
VIP service should be a combination of specialist vip consultants working to a specific enhanced VIP service model.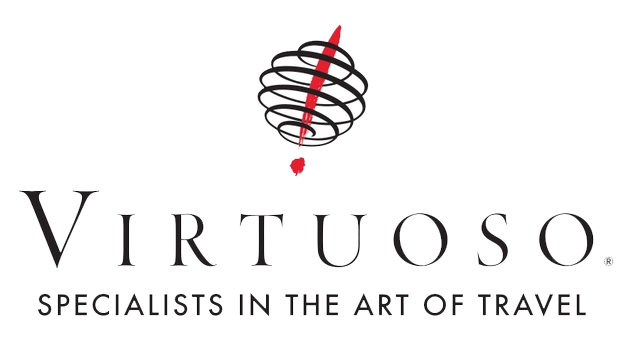 Virtuoso is the travel industry's leading luxury network. This organization includes more than 330 agencies with 7,200 elite Advisors in 20 countries throughout North and South America, the Caribbean, Australia, and New Zealand.
Travellers who use Virtuoso's Advisors get access to more than 1,300 of the world's premier travel providers, as well as exclusive services, experiences, and products not available to other travellers. It opens up direct relationships with key staff at over 1,000 top-end properties in over 100 countries and delivers prioritised treatment of your VIPs' preferences and requests.
To achieve membership, agencies need to meet a range of high standards and demonstrate proficiency and a track record in servicing high-end travellers.
Members' clients receive special benefits and pricing across higher- end hotels, tours, rail, cruises and events.
They are our most experienced consultants. They have a range of personal relationships with suppliers across the industry, enhanced by our membership of the Virtuoso network.
OUR VIP SERVICE MODEL DELIVERS THE FOLLOWING…
Prioritised reservation processing and waitlisting
Frequent Flyer redemption bookings
Special assistance in obtaining preferred seating
Pre-register at hotels
Arrange meet and greet services at airport where required
Private charters such as aircraft or yacht
Assistance with lost, delayed or damaged baggage
Dinner and theatre reservations in locations worldwide